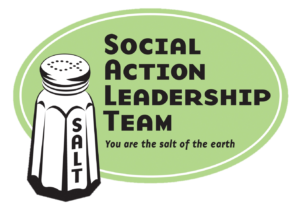 Social Action Leadership Team 
SALT is the social justice ministry of the Chapel of the Resurrection at Valparaiso University. As a community, students seek to embody the Christian call to be the "salt of the earth" (Matt. 5:13). SALT helps students develop a passion and practice of Christian social action. SALTers draw upon God's love for all people to cultivate the skills of community organizing, awareness raising, and fund development. SALTers are equipped to lead lives of social justice and serve as agents for positive change in their communities.
Each spring, SALT partners with the World Relief Campaign, and SALTers are responsible for the organization and operations of the campaign.